Network Setup, Installation and Troubleshooting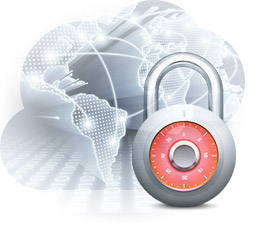 iT1 Solutions specializes in network setup, installation, and troubleshooting for businesses. Whether you need a basic local area network (LAN), sophisticated wide area network (WAN), virtual private network (VPN), wireless network, or a hosted networking solution, our networking consultants are here to help.

We offer a large selection of onsite and managed network services. We can build your network form the ground up or reengineer an existing network.
Our network services include:
New network design, setup, and configuration
Site surveys
Data & voice network cabling
Network hardware installation and configuration
Server setup and configuration
Active Directory design and configuration
Network security and group policy
Configure file and printer sharing
Configure Internet access
Firewall implementation
Install and configure intrusion detection systems
Install and configure server, network, and client-based security software
Wireless networking
Set up and manage remote access
Network reengineering and management
Network troubleshooting and repair
Data backup solutions
Hosted network solutions
Network Services with iT1 Solutions
As a full-service information technology company, iT1 Solutions is committed to staying on top of the latest innovations in technology. Whether you are starting from the ground up or reengineering your network, we put our network setup, installation, and troubleshooting expertise to work for you.
By choosing iT1 Solutions to manage your network services, you can enjoy numerous benefits, including:
Onsite support if needed – Some repairs require onsite support, and we're committed to providing it promptly
24/7 remote monitoring – We detect potential problems before they manifest into disasters.
Reliable network equipment – We have partnerships with some of the best vendors in the industry, ensuring that your network is solidly built with quality components
Improved security – We understand modern security threats and recommend appropriate measures to minimize and mitigate your risks
Minimal disruptions – Our proactive approach to network security coupled with secure data backups ensure that should something go wrong, you can recover quickly
Our Network Services Philosophy
Computer networks are simply groups of computers that are linked together. Whether they are linked by cables or through wireless connections, we understand that the importance of a network as a whole to a business extends beyond the connection type. A network must perform, delivering data and files instantly. It must be available at all times and its data must be secure. The data must be backed up regularly and should be easy to restore if a disaster occurs.

At iT1 Solutions, we understand that anytime a network goes down, a business is profoundly and financially affected. We are committed to helping our clients build secure, reliable networks that perform seamlessly. We take a proactive approach to monitoring and maintaining our network services, providing a timely response when troubleshooting and repairs are needed.

Our network setup, installation, and troubleshooting services are ideal for companies with networks of all sizes. Contact us today to find out more about our network services.

© 2013. iT1 Solutions, 1320 Elmwood Ave Ste C, Columbia, SC 29201
Terms of Use